Devoted to the Fight Against Canine Cancer
We seek to break the barriers of traditional cancer treatment. Through collaboration with colleagues and research scientists, we want to offer the most effective cancer treatment for canine B cell lymphoma.
Why We Do It
Canine B cell lymphoma is a very prevalent cancer in dogs of all breeds. It behaves much like non-Hodgkin lymphoma in humans and much of the research has taken place with dogs. Aurelius Biotherapeutics is utilizing this information and applying it to canine lymphoma treatment.
Canine Lymphoma Treatment
For the past decade, our team has concentrated on the treatment of canine B cell lymphoma using adoptive transfer of T cells, commonly referred to as ACT. Our sole focus is to deliver safe and effective adoptive T cell immunotherapy in the fight against cancer. By using the patients own T cells, we can enhance the immune system so it can recognize and fight the cancer cells more effectively.
What is T cell Therapy?
Cells from the patient's own immune system, T lymphocytes, are collected, cultured and activated to be tumor-cell specific. Cancer cells have the innate ability to avoid detection by the immune system by a variety of mechanisms. Cancer cells left unchecked will proliferate and cause disease. By recruiting the immune system we can provide a living, dynamic response to the cancer.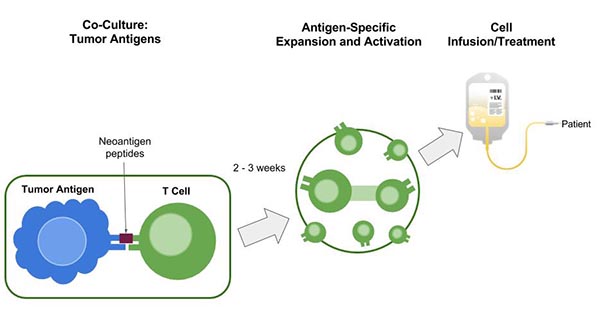 CAR T Cell Therapy
Lately, immunotherapy treatment that uses the patients' immune cells has grown in importance.  Adoptive transfer of T cells provides a novel approach in the fight against cancer. T cells are removed from the blood stream and those cells that are specifically fighting the cancer are selected and expanded. Recently, Novartis has won FDA approval for a unique form of T cell therapy using CAR T therapy. CAR T cell therapy refers to a process using the patients' T cells which are selected and genetically modified to identify the tumor antigen more effectively. Aurelius Biotherapeutics uses another type of immunotherapy that doesn't genetically modify the T cells. By growing the lymphocytes with antigens from the tumor, we reactivate the T cells in their fight against the cancer cells.
Ready to learn more or begin the therapy process for your dog?